KlickerUZH is a polling tool developed at the University of Zurich for all Swiss universities and higher education institutions. You can use it to participate in polls or hold a poll yourself, e.g. when to hold a presentation during your studies.
WHAT CAN KLICKERUZH DO AND HOW DOES IT WORK?
Polling, e.g. get feedback during a class
Question types: Single choice, multiple choice, free input and number range questions
Can be used on a laptop, tablet or smartphone
Participation is always anonymous.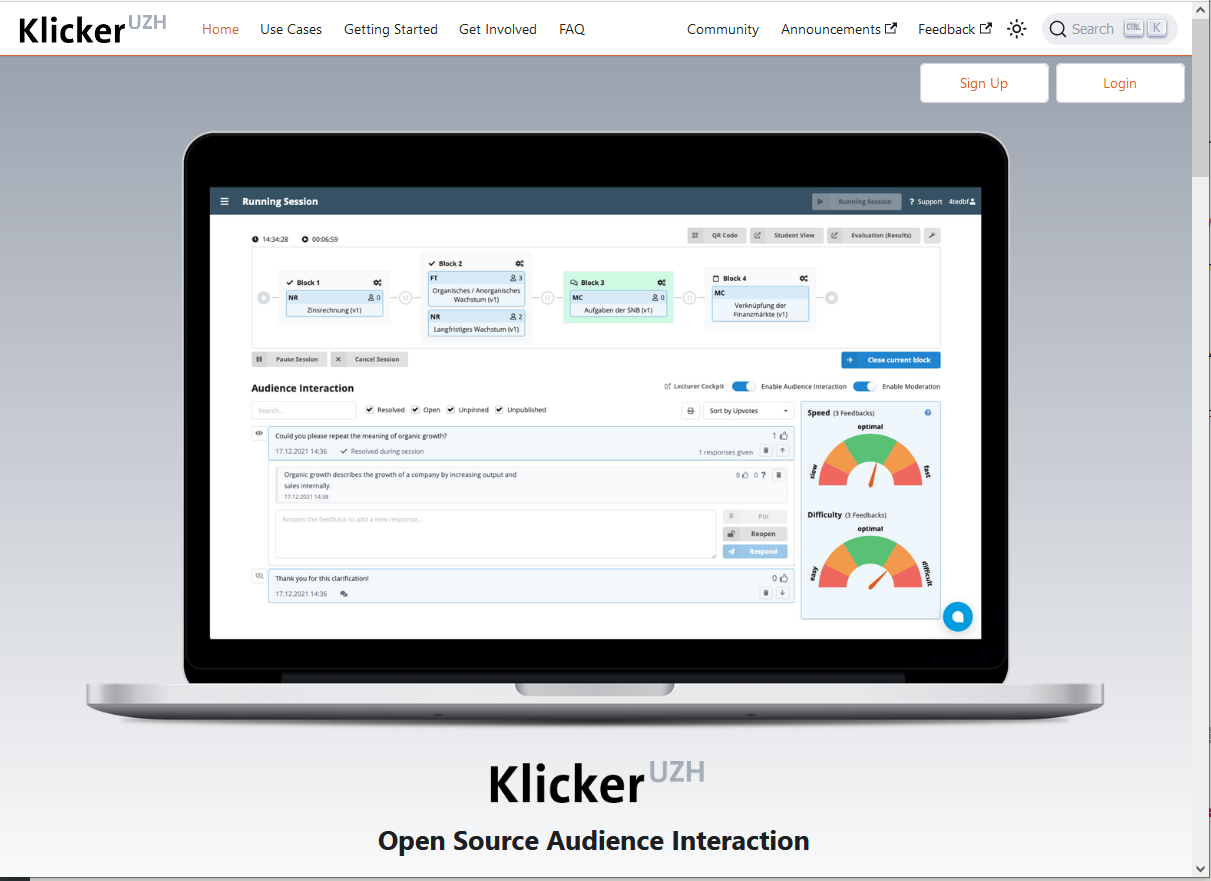 PARTICIPATING IN A POLL
Login: none
Participation: Use the link or QR code you were given
CREATING A POLL
You must log in to create a poll.
Click on the Login button at the top right and then chose SWITCHaai Login on the bottom right:
You will be forwarded to AAI, where you can log in with your SWITCH edu-ID.
MORE INFORMATION