The UNIcard S (for students) is your student ID card. It will remain valid for the duration of your studies at the University of Basel. It must first be activated and later updated regularly.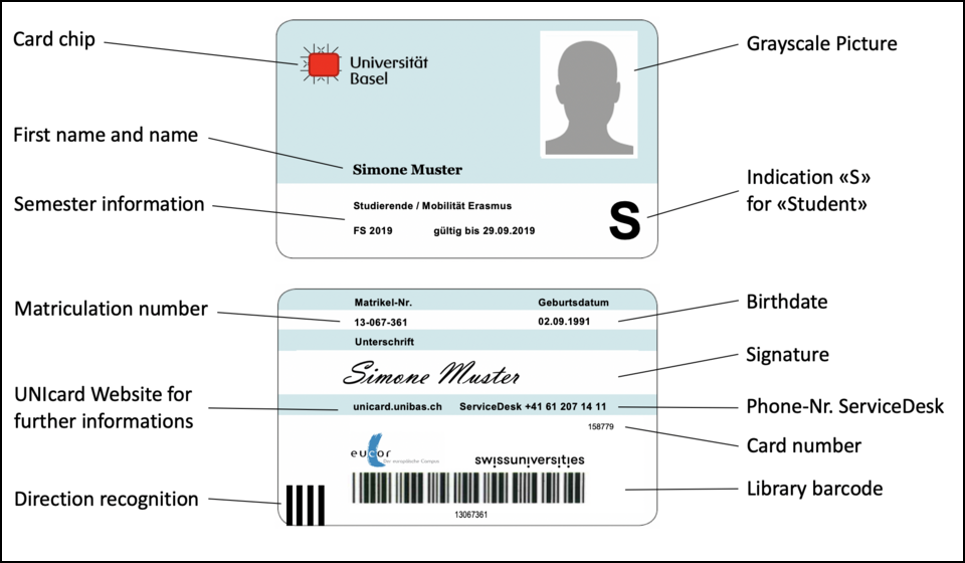 ACTIVATION AND UPDATING
When you begin your studies, you must sign and activate your UNIcard S. The UNIcard must be updated at the beginning of each subsequent semester. You can do both of these things at any UNIcard station.
This video shows how to do it: unicard.unibas.ch/de/aktivieren-s
WHAT CAN THE UNICARD DO?
The UNIcard S can do a lot!
Badge: The card opens doors to university buildings.
UNIprint: You can use university printers.
UNIsport: The card grants you access to the UNIsport range of offers.
Library: You can borrow media from the University of Basel's libraries using your card.
Lockers: The card allows you to use lockers at various locations (university main library, Lernoullianum).
Payment card: If you want, you can use the card to make payments at the student cafeterias.
Discounts: A number of businesses, cinemas and events offer student discounts.
DURING THE CORONAVIRUS PANDEMIC
You can find the latest information at unicard.unibas.ch.
MORE INFORMATION