Before you start: Your Unibas email account letter
Before you start your first semester, you will have received a letter from the University of Basel's IT Services with information about your email address.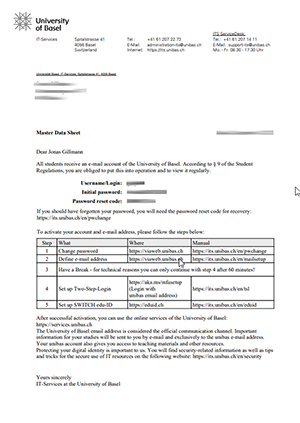 Set up your account
If you haven't already done so, you should set up your account following the instructions in the letter no later than the start of the semester. The email address and your password are your login info for your Unibas account.
Lost or haven't received your letter? Questions?
Contact the ServiceDesk by telephone or email – contact information is available at the end of this document. Ask the ServiceDesk for your "master data sheet."