ASSESSING SUSTAINABILITY: WORKING ON THE SWISS SCENARIO
Assessing possible energy futures
The energy system is an important part of the coupled human-nature system. To make it sustainable, it is crucial to assign goals to all the elements that make up the energy system.
In the previous step, you learnt about the most important elements of the coupled human-nature system "energy". Now we should set goals for all the different elements. With these goals, we can describe a transition of the energy system that is in line with sustainability considerations.
Again, the resulting scheme is quite complex. We encourage you to have a look at it before you watch the video.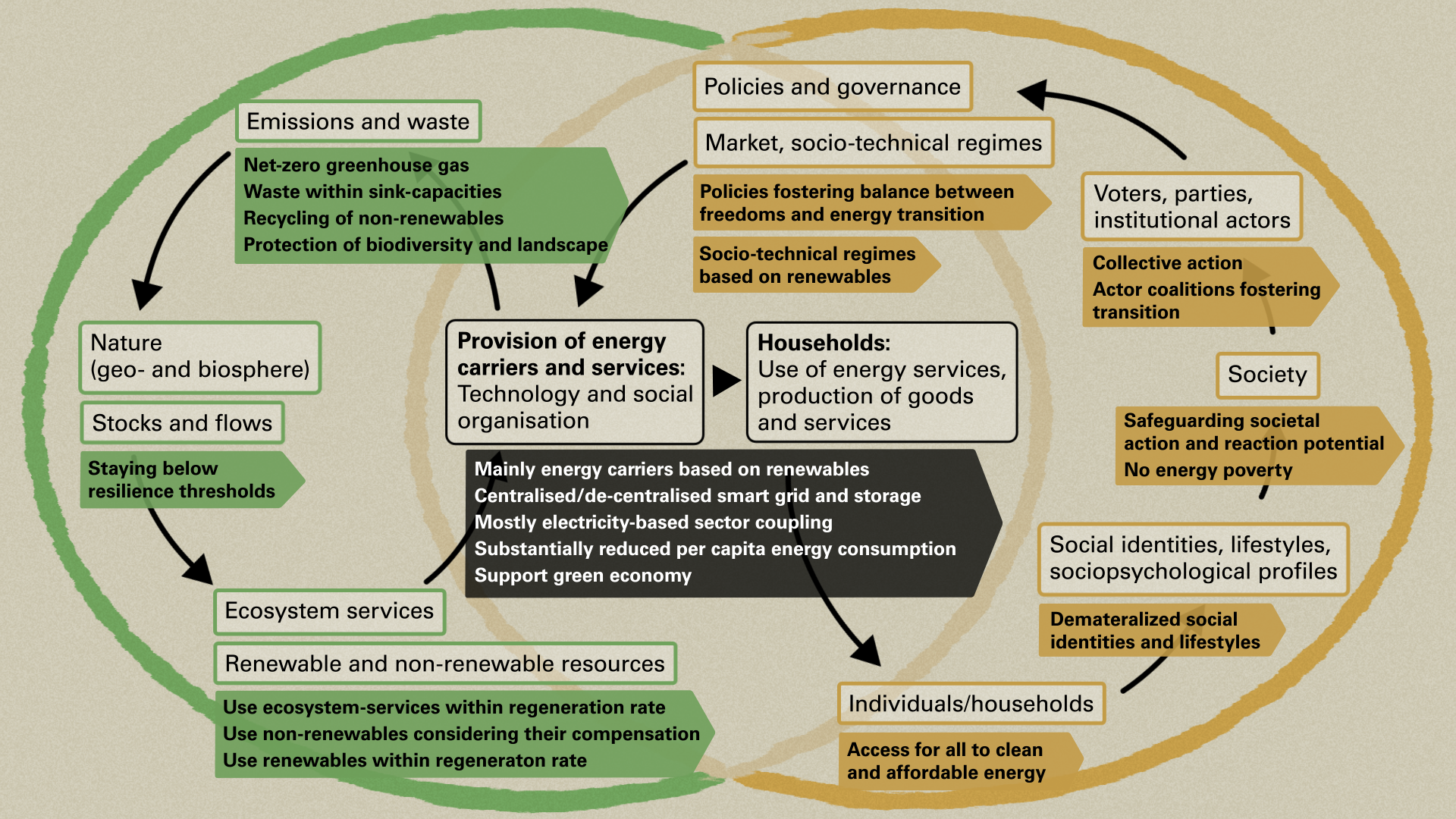 Scheme: The generic coupled human-nature system applied to the energy provision/demand system, with an added set of goals representing sustainable energy systems. © Author's own design; adapted by the New Media Center.
Author: Paul Burger
Downloads