Once the ressources for your course are prepared, you can share them on an ADAM workspace.
ADAM is suitable for data up to 300 MB and for publishing links to your media (for example on SWITCHdrive).
Please upload files to ADAM during the so-called 'off-peak hours', i.e. early in the morning, after 4 p.m., in the evening or at night, so that ADAM is not overloaded and remains available to everyone. Please also inform your students that they should use these times for downloading.
Log in to your ADAM account and switch to your workspace.
Click on Add new object and select File. Now you can select and upload your files. Remember that the upload limit for files is 300 MB.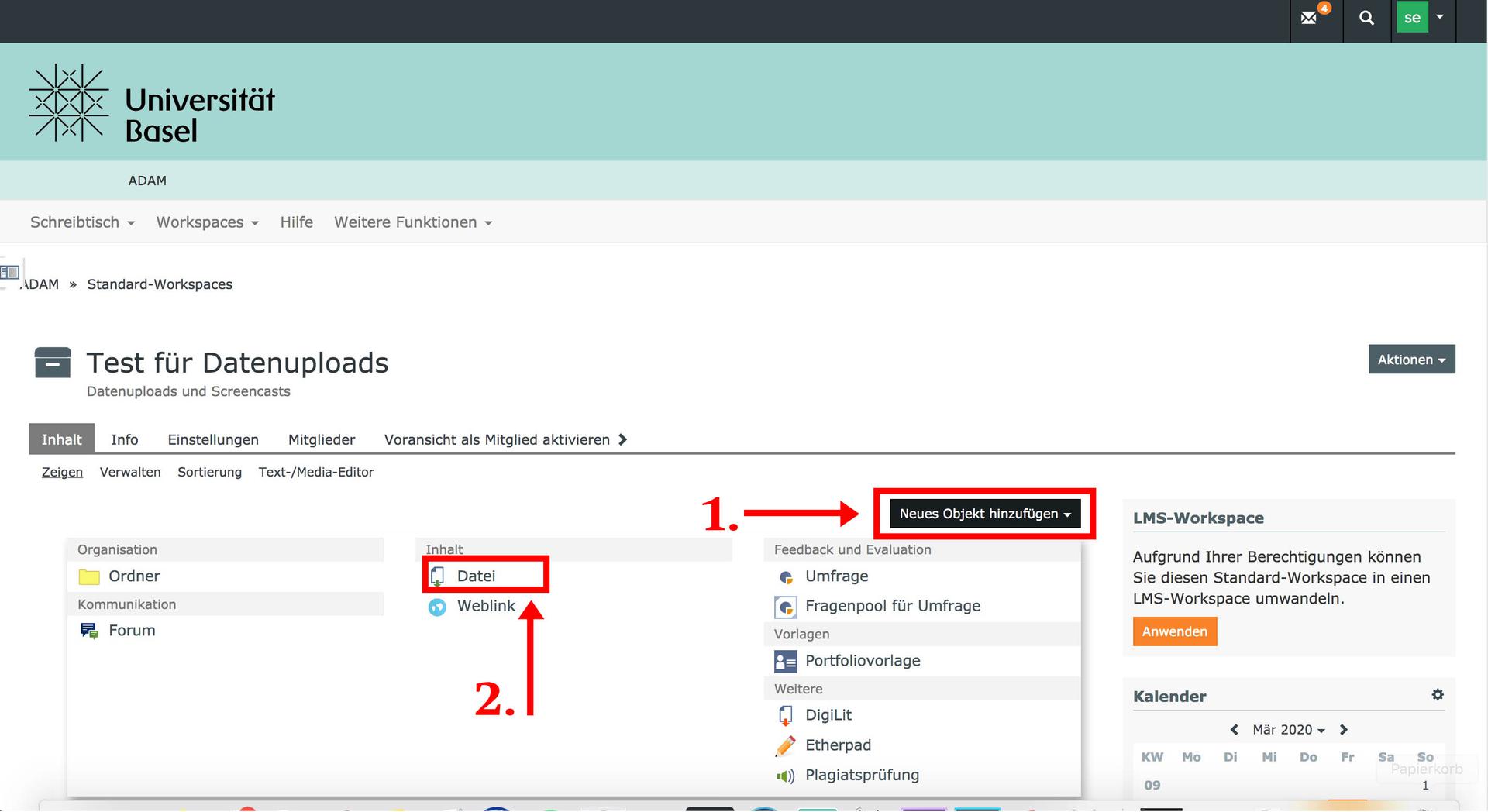 ---
This works as well on your mobile devices: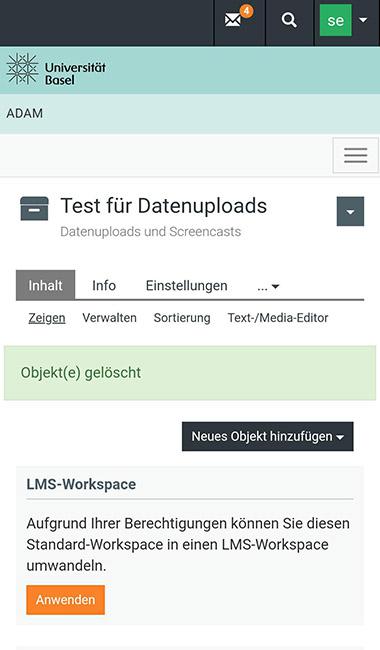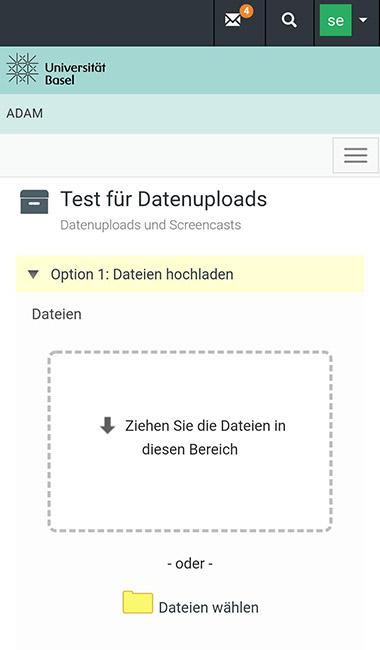 Copyright