Reduce size of Powerpoint-presentations / PDFs
We recommend you to reduce the size of your PowerPoint presentations and PDFs before you upload them to or download them from ADAM. To do so, we suggest to: (1) Reduce the size of the included images, and (2) select the right settings printing quality settings. Proceed as follows.
Mac
Compress images
Go to File > Compress Pictures in the menu bar
Select Picture Quality: On-Screen (150 ppi)
Select Delete cropped areas of pictures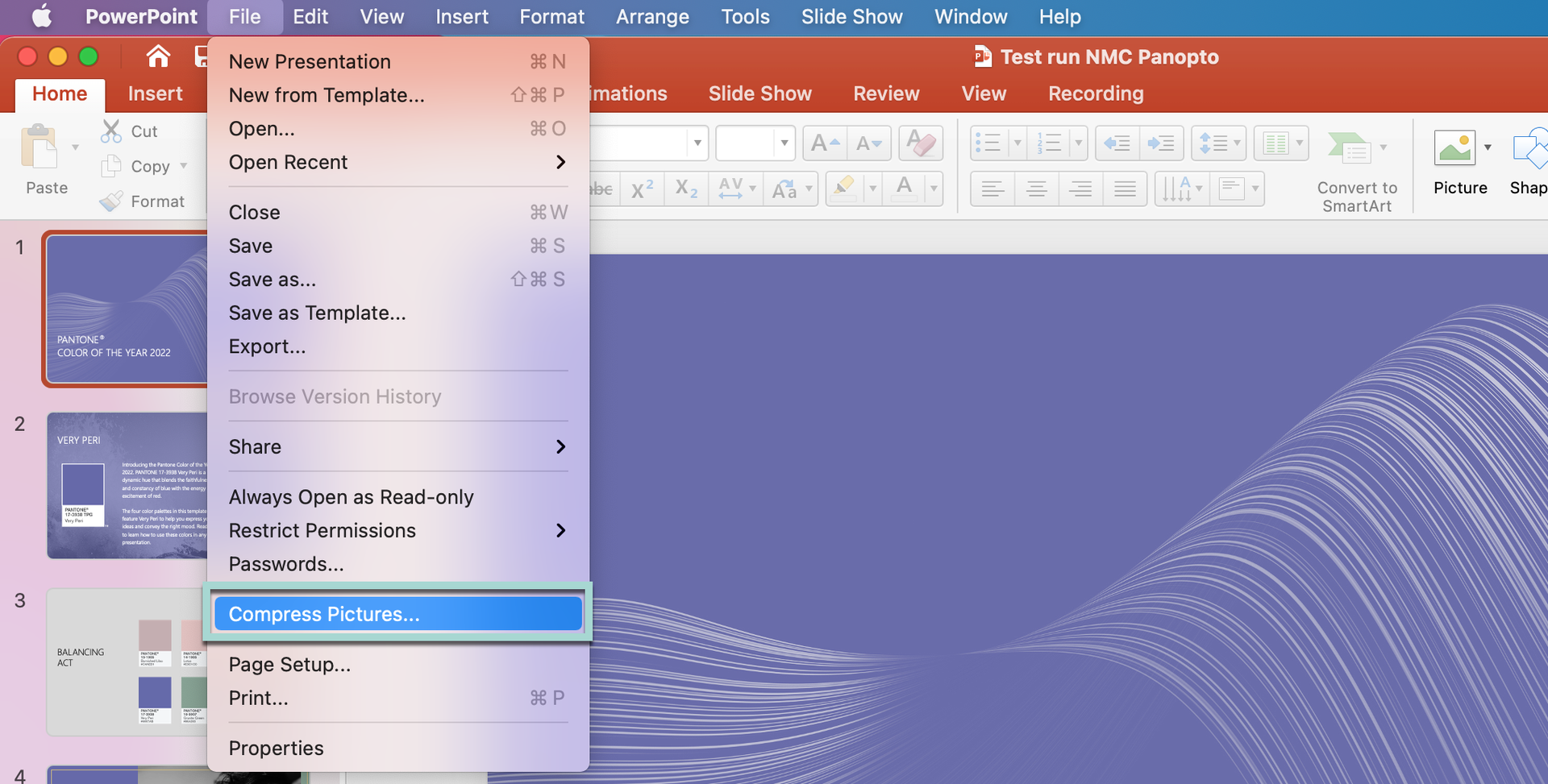 Specify file settings in PowerPoint
Go to PowerPoint > Preferences in the menu bar
Select Preferences > General
In Print Quality (Paper/PDF), select Desired Quality: Medium (This option is only available if you have a recent PowerPoint version, so make sure to first check your Microsoft updates: In your menu bar, select Help > Check for updates.
Now you can export your PDF as usual. If the size of your PDF is still too large, you can proceed by reducing the Print Quality (Step 3.) to "Low".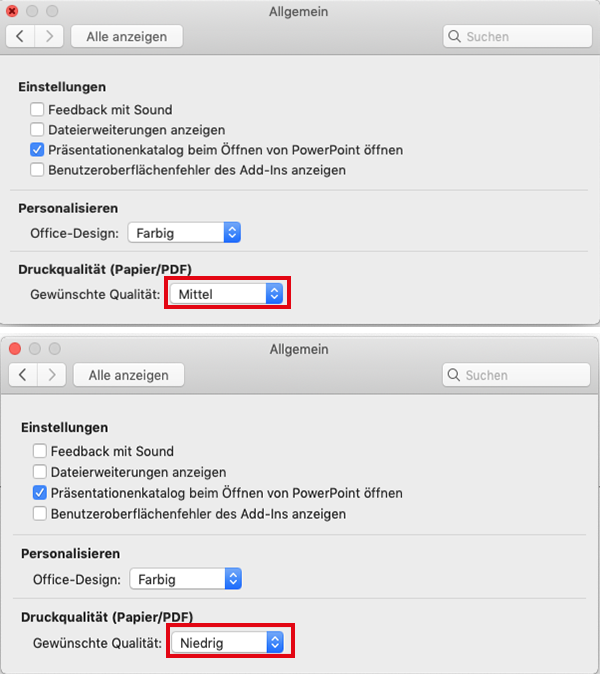 ---
Windows
Compress images
Go to the menu File > Options > Advanced
Under Image size and quality > Default destination output: 150 ppi
Make sure that Discard editing data is selected.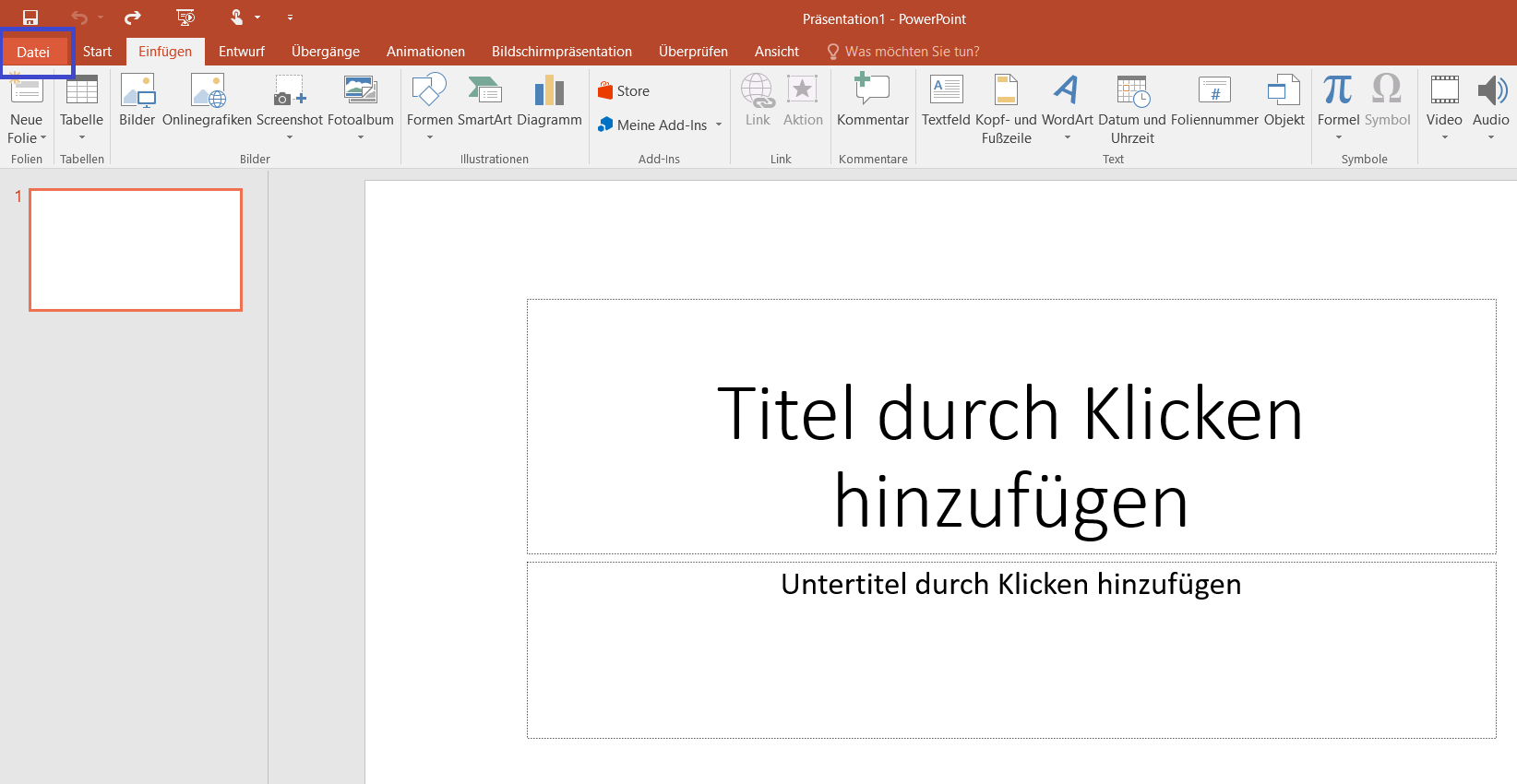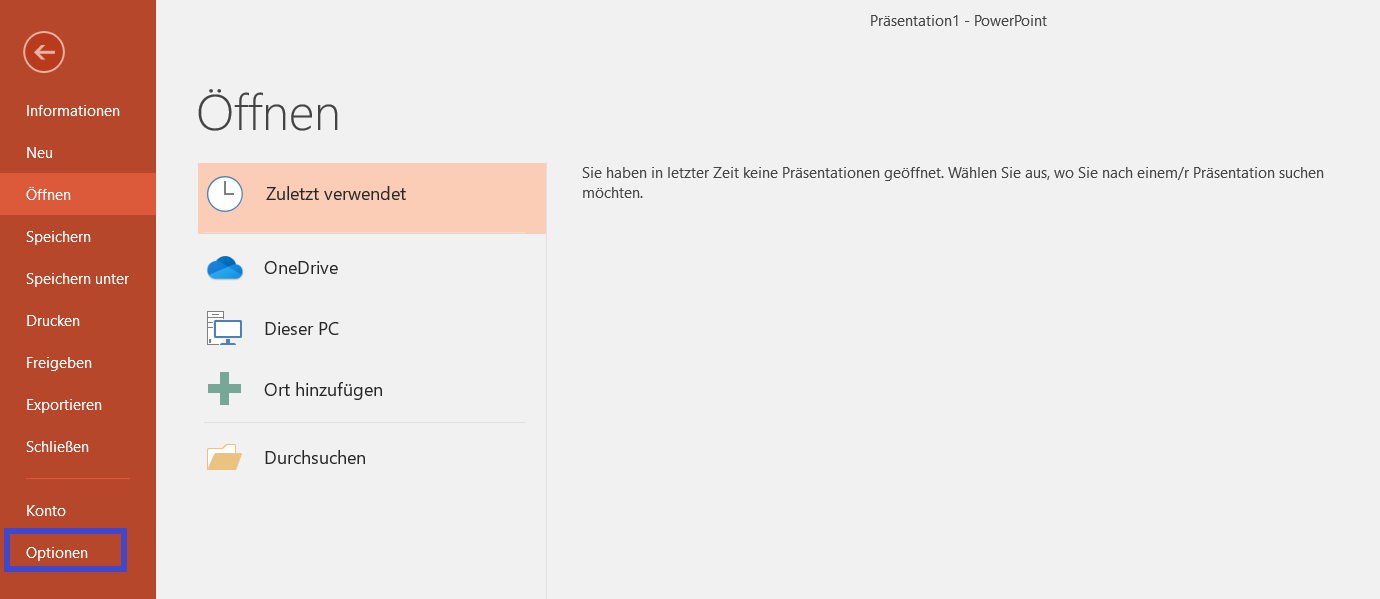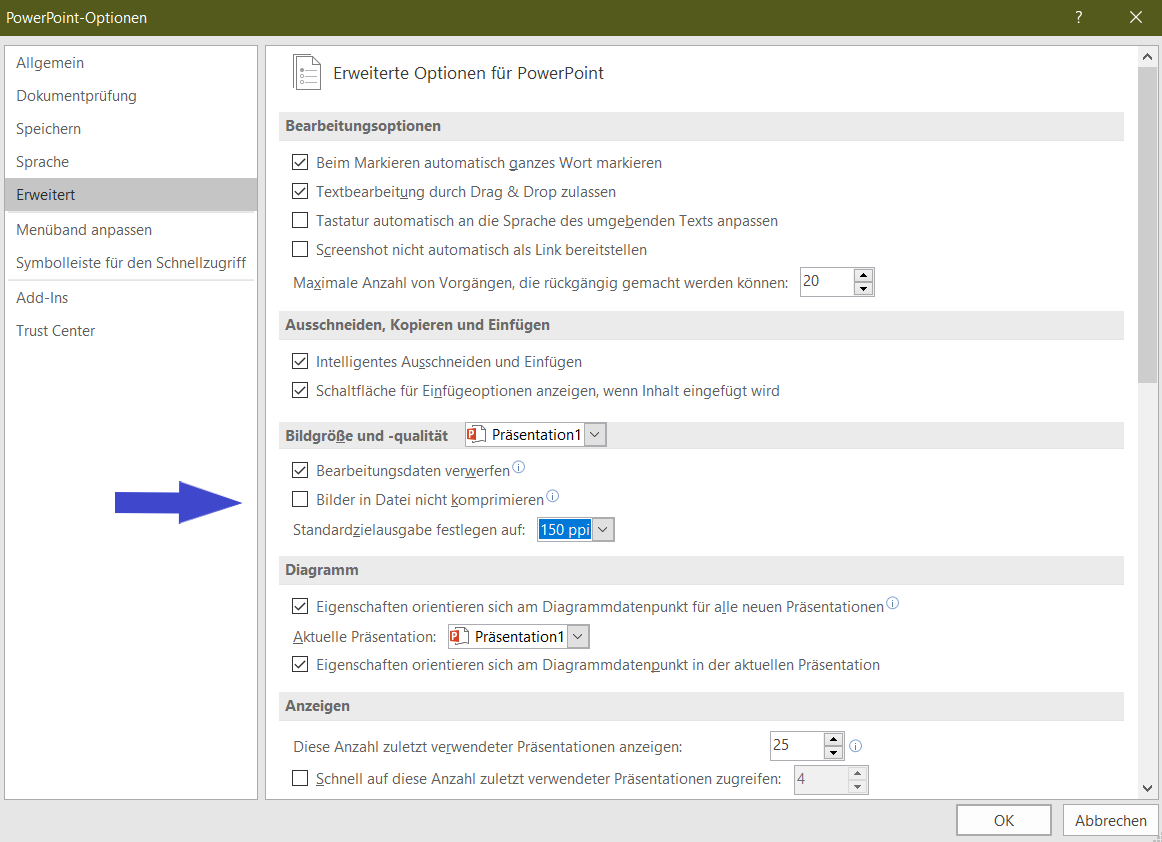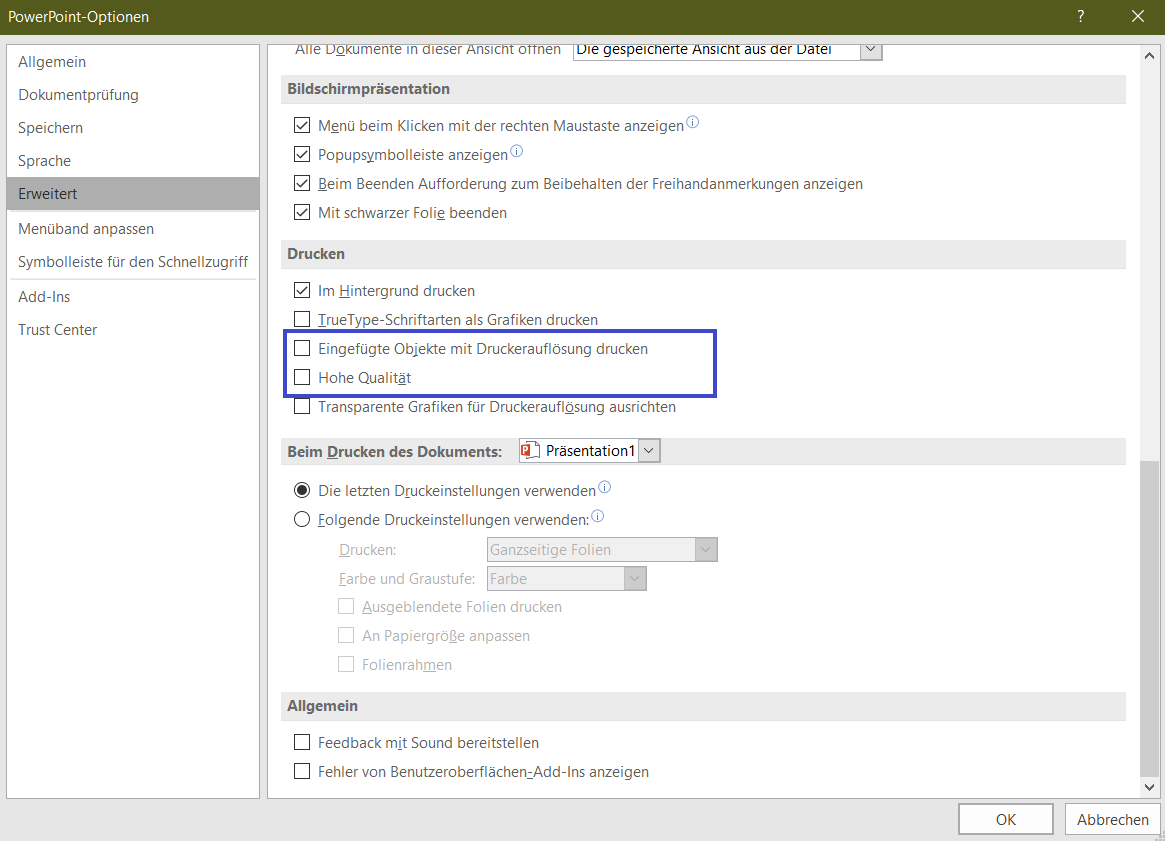 Adjust size when saving
If you want to save the PowerPoint presentation: Go to the menu File > Save as
Under "File type", select whether you want to save the file as PowerPoint or PDF.
Under Tools" > "Compress Images, select the Web (150 ppi) output destination and confirm your selection.
Click Save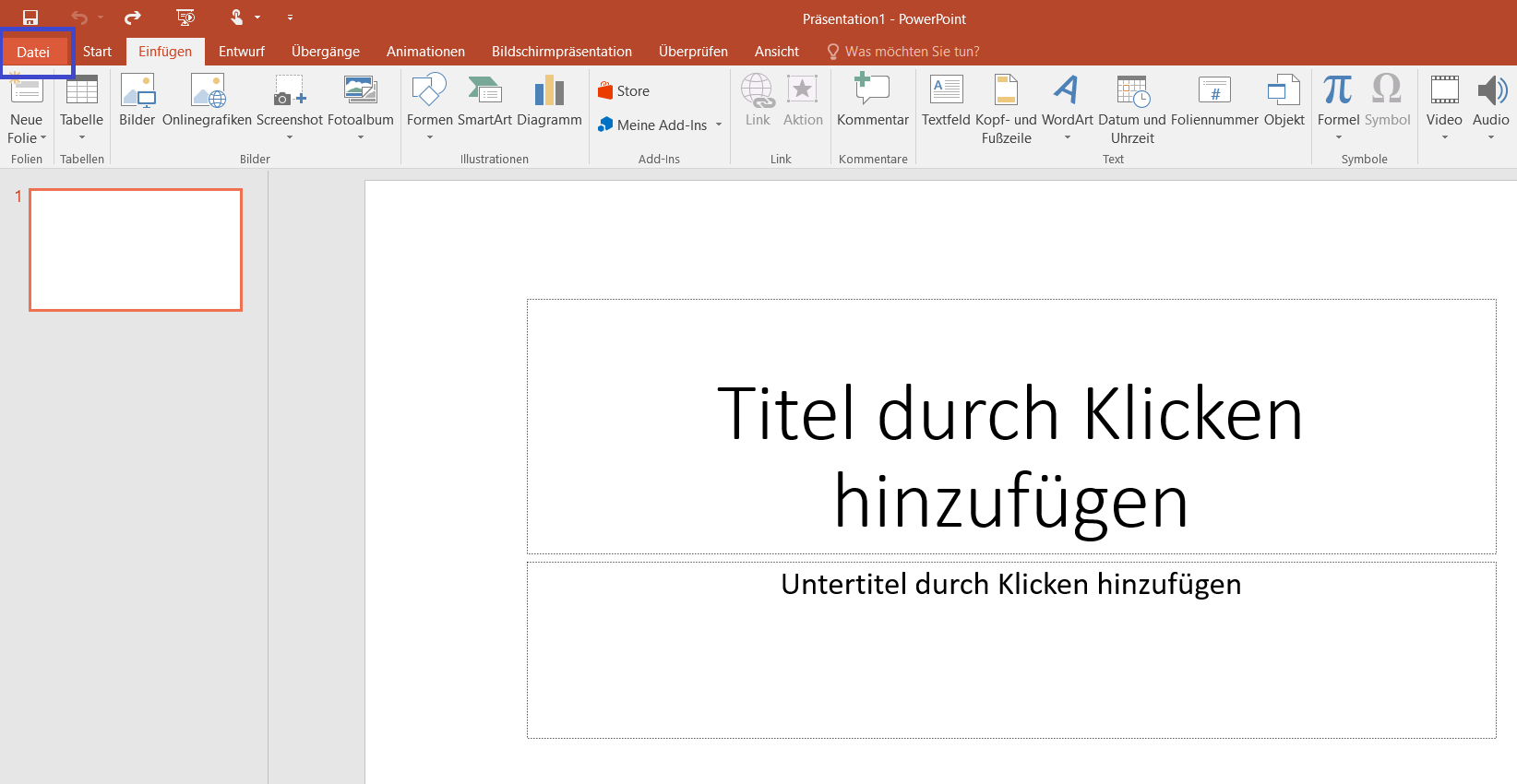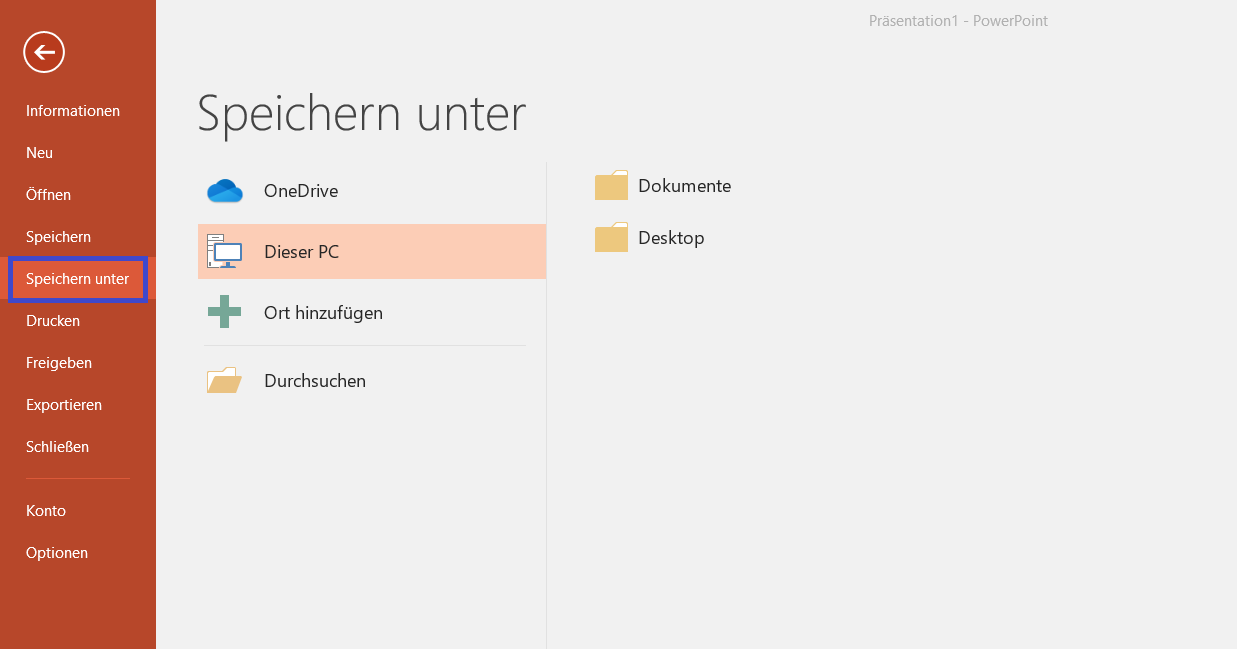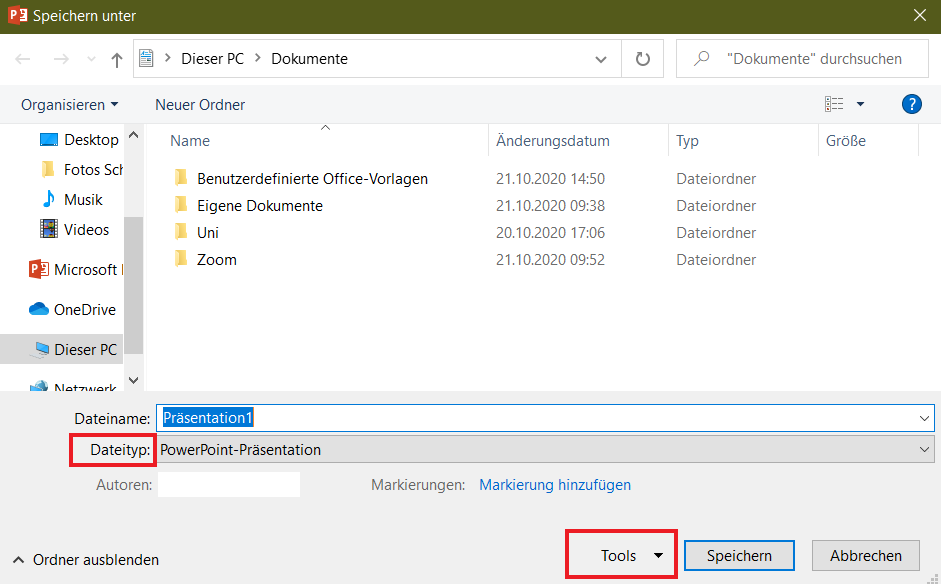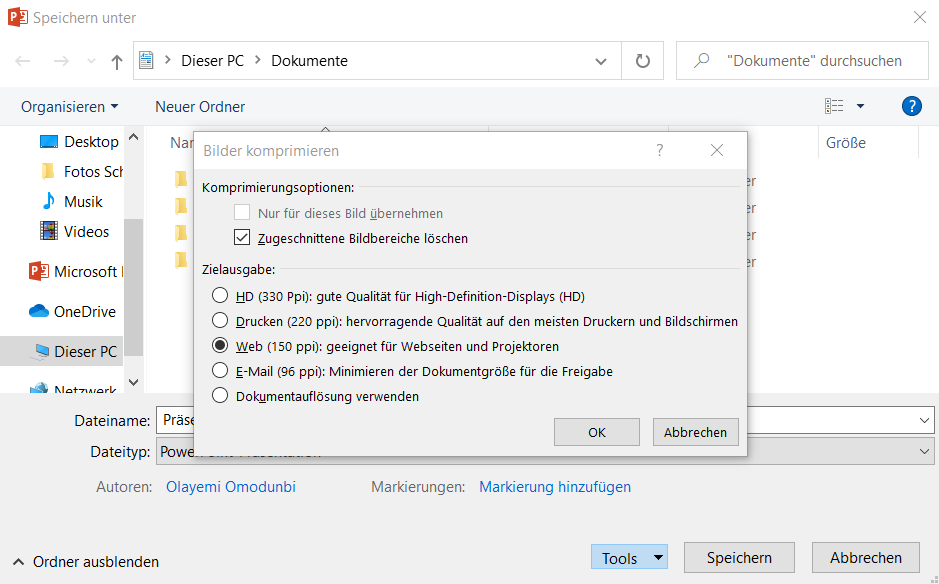 Copyright