RECORD AUDIO WITH VOICE RECORDING SOFTWARE
Procedure

Android
When you open the Audio Recorder app, you can access the settings using the gear wheel in the lower left corner. There you can adjust the following settings for best results: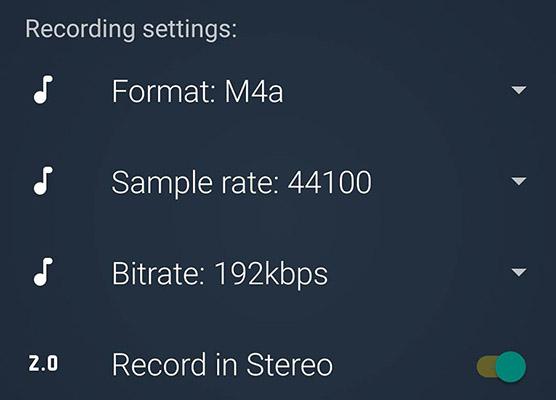 The Store records in public dir setting should be turned on so that you can easily share and publish the file later.
At the very bottom of the settings, you can see how much recording time is left on your device. Make sure that you have enough remaining time.
On the main page you can start recording by clicking the round button (Record Button). You can pause the recording or stop and save it by clicking Stop.
---

Apple iOS
Open the app Voice Memos. Open the settings and select compressed under set audio quality.
Then you can start recording by clicking the red button (Record Button) on the main page.
An audio file of about 60 minutes in compressed format requires about 30 MB of disk space. If you are unsure how much storage space you have available, you can check this in the iPhone settings. You can find more information about this here.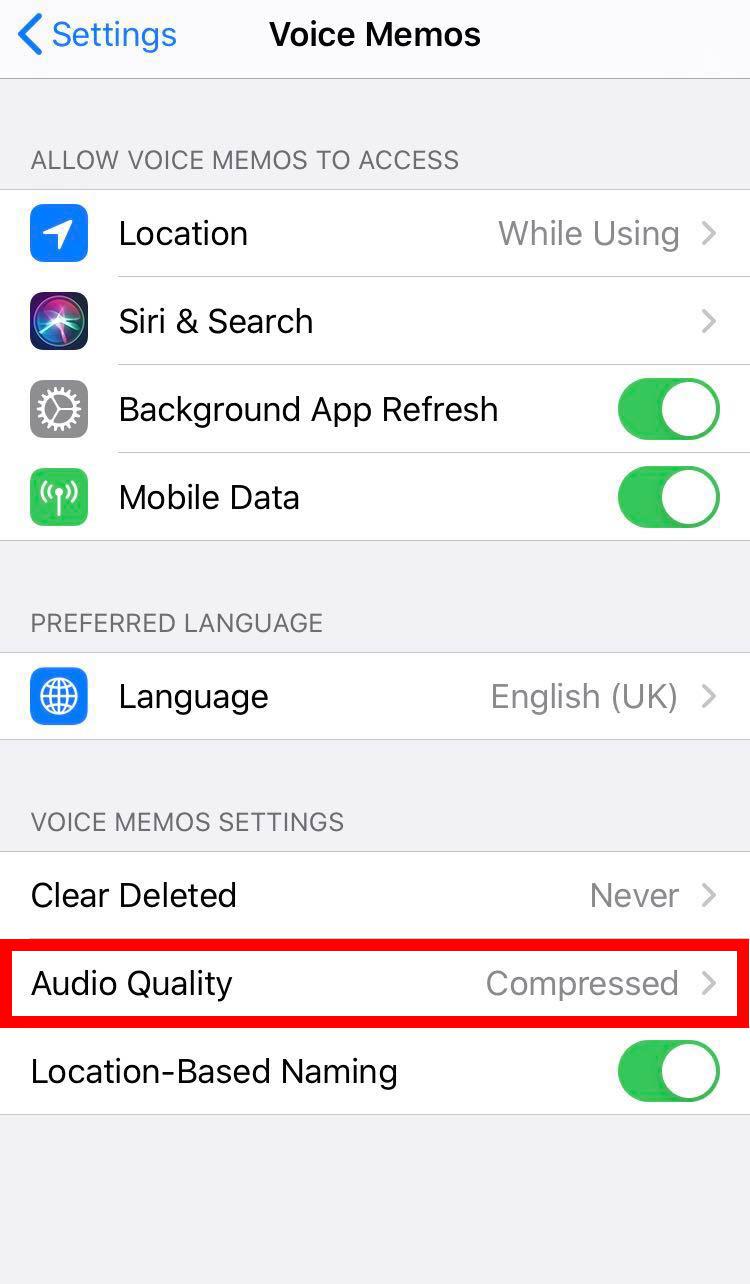 Copyright